Using Automap Values

Automap settings workspace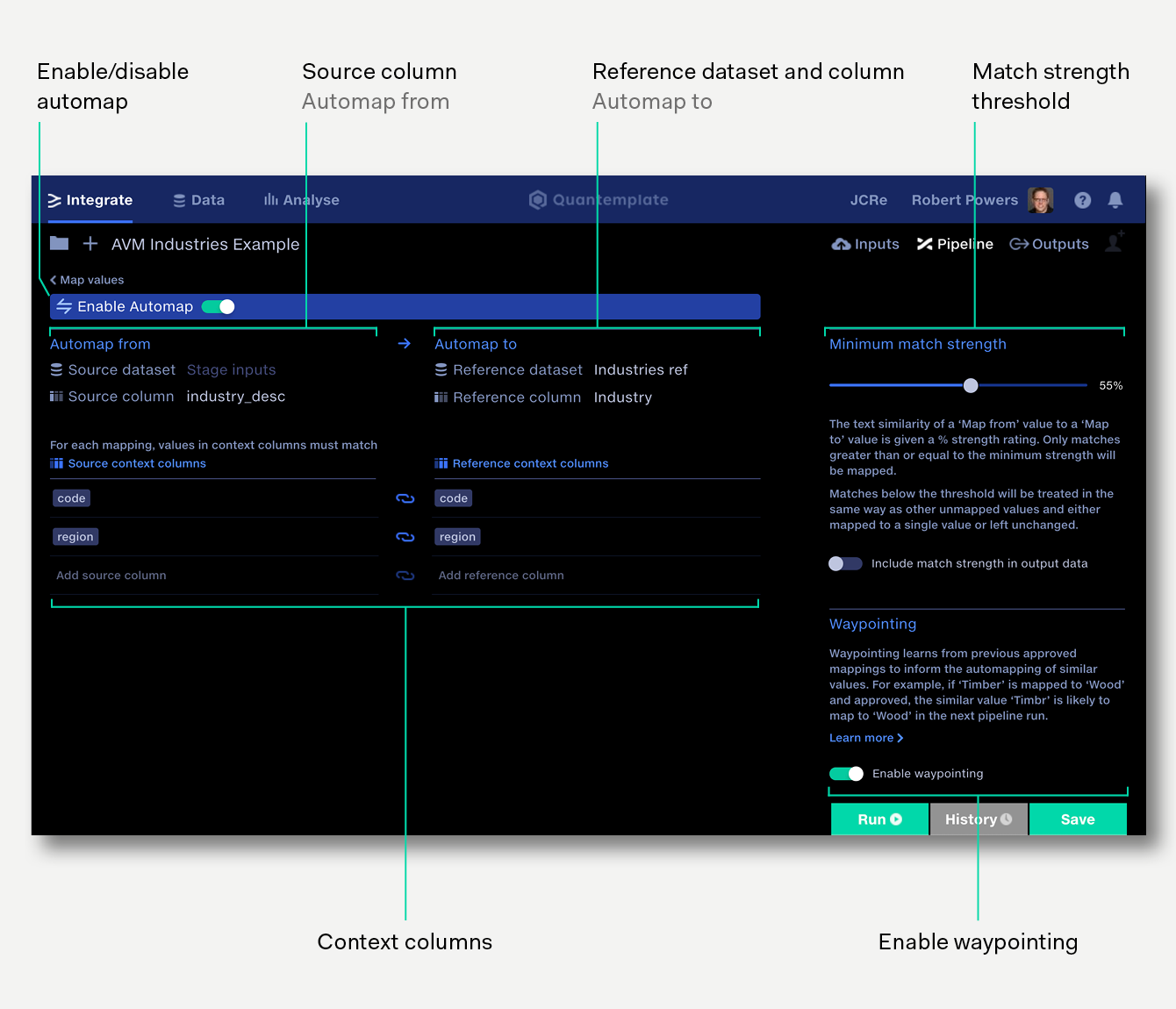 Enable Automap
Once configured, Automapping for an operation can be disabled or re-enabled by clicking the toggle. Your settings will be retained.
Automap from
Automap to
Context columns
Minimum match strength
Waypointing
Configuring Automap
1. Configure a Map Values operation
Add a map values operation, select a source column and if desired configure any manual mappings, the output column, and the handling of unmapped values.
2. Select Automap
Click the Automap button to navigate to the Automap configuration page.

3. Select the reference dataset and column to map to
6. Run the pipeline
Mappings are generated on your full set of data on running the pipeline.
7. Review results
Once Automap is configured, the reference dataset will be shown in the Map Values operation.