Workspace
Run Log
Navigate to the outputs tab, or run the pipeline to view the run log.
The run log is a summary of the pipeline execution, recording its run date, duration and whether its stages completed successfully. This can be useful for tracing errors in your data transformations.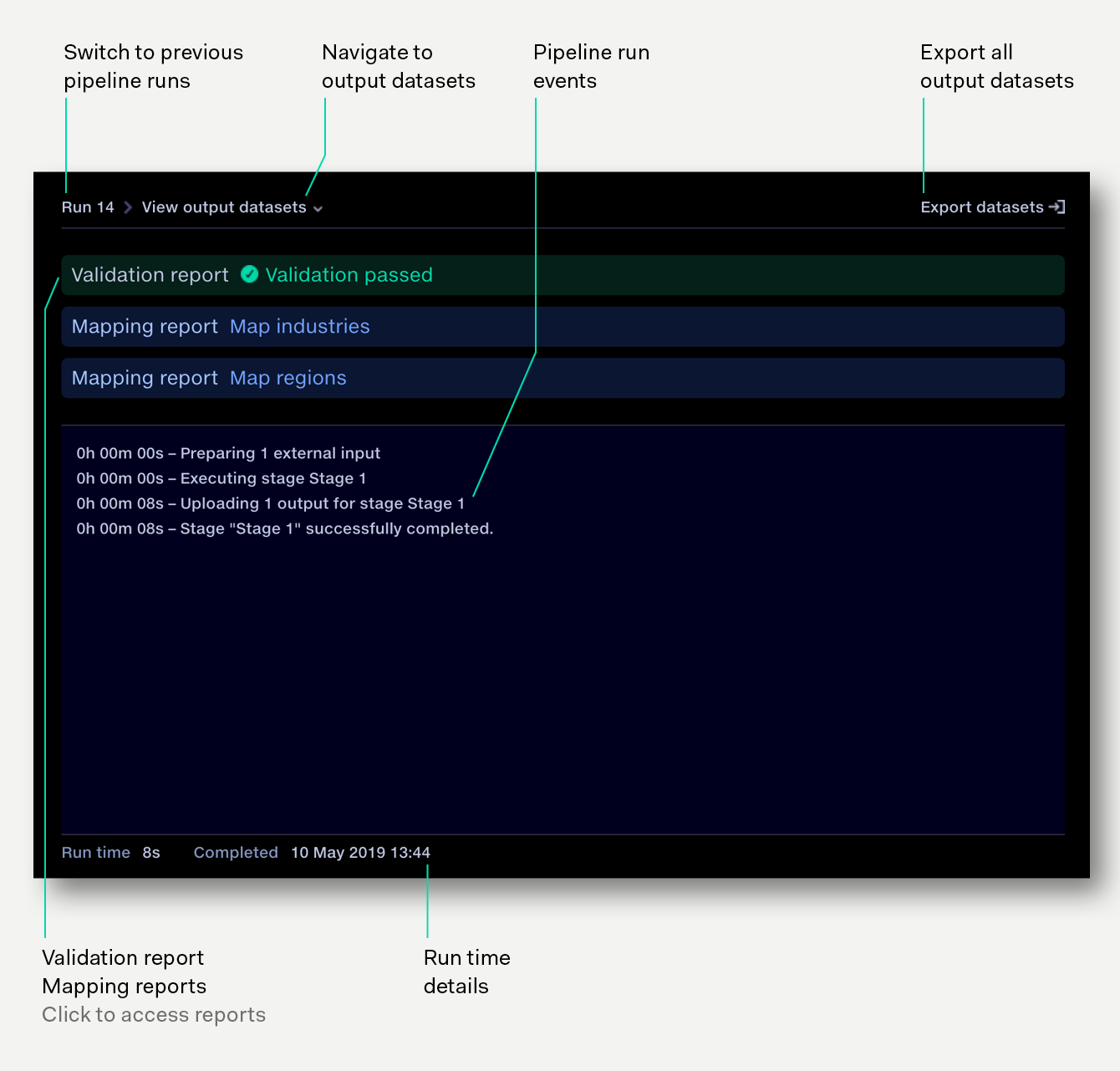 The Validation Report bar shows the summary validation result. Click to access the report
The Mapping Report bars show the names of the automap values operation which produced them. Click to access the report
All pipeline executions are saved. Navigate to Run Logs from previous pipeline runs via
the output selector.
Error reporting
If an error occurs at run time, it will be reported at the top of the Run Log, with details of the error in the events log beneath.
Run failed
The run failed due to invalid data (for example, trying to perform calculations on invalid dates) or invalid pipeline configuration. Refer to the run events for details.
Technical error
The run failed for technical reasons such as a platform error or loss of connectivity. Contact support@quantemplate.com if the problem persists.
Where possible, Quantemplate will record the location of the error which caused a run to fail: Stage, Operation, Output column (from the stage), Function (if applicable), and the first invalid value encountered. Additional invalid values may be present in a column.